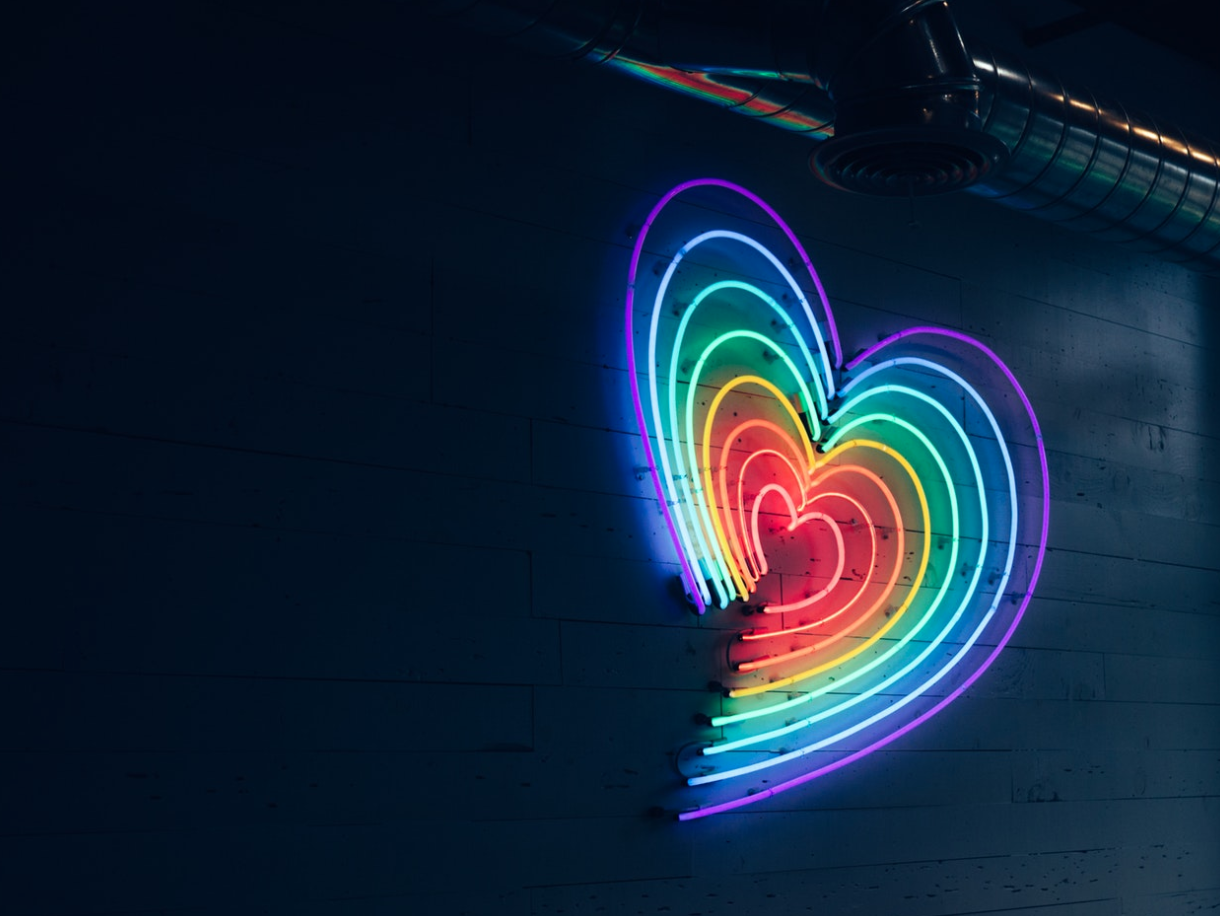 "Out of the darkness into the spotlight; in this place where we belong" - John McCrea
In the United Kingdom, February signals a time to appreciate LGBT history and how it has shaped the world that we live in today. In every community there are pioneers that have paved the way for our today to be the best possible version it can be, and the LGBT community has seen many key points in history that have led us to be the diverse family that we are today.
In the tech community, this is no different. Although the conversations around our LGBTQ creators may not be as vocal as some, I take a moment to think about how one idea can shape not just an industry but strengthen a community and so as part of our celebration, I'd like to take a moment to highlight some of the creators that have paved the way for creators like myself, Jessica and many others in our maker community, many of whom are still with us today.

Lynn Ann Conway
Computer Scientist, Inventor and Transgender Activist
As a well known pioneer within the computer science industry, Lynn had not only one opportunity, but two to build her life and she didn't waste one single moment of it. With a career that started with her education in 1955, she would later go on to join the architecture team at IBM Research in New York to design an advanced supercomputer. It was whilst here that she made the decision to transition, resulting in her dismissal from IBM. But this didn't stop her and once she had completed her transition in 1968, she picked up where she left off using her great mind and passion to become a tour-de-force within the industry.
One of her biggest contributions was to invent the dimensionless design rules that allowed for the simplification of chip design and design tools, and the invention of a new internet-based infrastructure that would allow for prototyping and short run fabrication for a large number of chip based designs.This would later be known as the MOSIS system that since its release in 1991 has fabricated more than 50,000 circuit designs for commercial firms, government institutes and educational purposes.
In later life, as the world continued to change around her she learned that IBM were going to release the story of her early career, and so she decided that she would come out to those closest to her, later going public to ensure that it was her story to be told, and not someone else's. Since 2000 she has now become a prominent figure in not just transgender activism but also equal opportunities and employment protections for transgender people in the technology industry.
Alan Turing
Mathematician, Computer Scientist and Philosopher
Known as a highly influential figure in the development of theoretical computer science, Alan Turing using the Turing Machine to use provide a formalisation of the concepts for algorithm and computation. Nicknamed the 'Father of Theoretical Computer Science and AI' his work was never fully celebrated because of his homosexual status which in the 1940's was a crime in the United Kingdom. Did this stop him? No. He still used his brilliant mind to become a man of many talents!
Working during the Second World War, he would lead a section responsible for the cryptanalysis of German ciphers ensuring that speed would ensure that key messages were deciphered as quickly as possible. After this he would then move onto the National Physical Laboratory where he designed ACE, which was amongst the first designs for a stored program computer. His keen eye would lead him into different career areas until his death in 1954, but his contributions to the computer science community would set precedence for future creators.
In 2009 following a prominent internet campaign, then Prime Minister Gordon Brown issued an apology on behalf of the government for the appalling way in which he was treated, with Queen Elizabeth II granting him a posthumous pardon in 2013. The Alan Turing law is now known and as an informal term for 2017 law in the United Kingdom that retroactively pardoned men cautioned or convicted under historical legislation for homosexual acts.
(Coderstory Fact) Ben and Jessica are both locals of Alan Turing's residence. Not only was a school built and named in his memory around the corner from the family home, but on Ben's route to work, he passes Alan's home which has a plaque placed on the front of the property.
Megan Smith
Chief Technology Officer of the United States and Founder of Shift7
Not one to stay still for long, Megan Smith has held many positions and provided influence to not just a group but a country of people. Originally hailing from Buffalo, New York her thirst for knowledge and creation came when she became a part of the MIT student team that designed, built and raced a solar car across the Australian outback.
Following her stint at MIT she didn't go straight into the big corporate world but instead chose to work at a variety of start up's before she became involved in the launch of Planet Out in 1995. In 1996 she formally became the COO and in 1998 went on to become the CEO where she presided over the company merger with Gay.com. 5 years later in 2003 she would join Google where she would oversee and lead new business development and early stage partnerships across Google's product and engineering teams. Whilst here, she also started Google's 'Women Techmakers' diversity initiative.
One of her biggest career highlights would come when in 2014 she would leave Google to become the 3rd U.S Chief Technology Officer serving under President Barack Obama and the first female to undertake the role. After leaving the White House in 2017, she then went on to launch the Tech Jobs Tour, which promoted diversity in the technological sector.
Now in 2018 she is the CEO and Founder of shift7, which was founded to further impact the execution of bilingual experiences in both the technology sector and public service.
Tim Cook
Chief Executive Officer of Apple and Industrial Engineer
If you haven't heard of Tim Cook, then there is a lot to learn about this modern day pioneer and businessman who is not only the CEO of Apple, but the first openly gay CEO on the Fortune 500 list.
From humble beginnings in Mobile, Alabama he would go on to complete his MBA from Duke University whilst working for IBM's personal computer business earning himself a Fuqua Scholar in 1988. He later served as the Chief Operating Officer of the computer reseller division of Intelligent Electronics.
His tenure at Apple would begin in 1998 when Steve Jobs made contact and asked him to join Apple. His first position here was as the Senior Vice President of worldwide operations until his promotion to lead operations in 2007, moving into the Chief Executive role in 2009 whilst Jobs was absent for health related issues. As the health of Steve Jobs declined, Tim would continue in his interim role as CEO until 2011 when he was named the new Chief Executive of Apple permanently.
Only months after his title was made official and following the death of Steve Jobs, Tim came out as gay and shared with Bloomberg Business "I'm proud to be gay, and I consider being gay among the greatest gifts god has given me." During this editorial he also discussed that he had been open about his sexuality, and that whilst many were aware of his orientation, his primary focus was on Apple products rather than his personal life.
As this piece has shown, creators can come in all shapes, sizes and genders and those that we have highlighted have provided personal inspiration to the creators of CoderStory. They have broken down barriers, overcome hardships and have left or continued to make a mark in history which is why we have chosen to focus on them during this piece. They are four in a sea of thousands who continue to make their mark in the industry today and in the future we will look to highlight more pioneers within this colourful industry.
The LGBTQ flag has many colours and meanings, and as creators and members of not only the technology community but also the LGBTQ community, we like to think that we are aiming to be a part of the rainbow of people who will someday inspire and become a part of history. By remembering and honouring those who have done and continue to do so, it provides inspiration and hope that the LGBTQ community is only just getting started and that years from now, many of us will be pioneers that people look back on and remember.